Rolling Stones hostel is the best hostel in Irkutsk and Siberia. It is a capsule hostel with a large lounge area, a cozy atmosphere, friendly staff and a great location. Rolling stones hostel is just a 10-minute walk from the historic 130th quarter and 5 minutes from the Angara river promenade. Rolling Stones is surrounded by the most popular tourist places and attractions of the city, because it is located in the heart of the historic center of Irkutsk. The hostel combines convenience and comfort, which for years have been thought out to the smallest detail. Private rooms from 1 to 3 people, and shared capsule rooms with a capacity of 4 or 6 people. For ladies-female room for 8 beds. All beds in the dormitory rooms are equipped with curtains, sockets and reading lights. Each room has air conditioning in summer and Central heating in winter. On the ground floor of the hostel there is a bar-restaurant EMBARGO Mixology, where at any time you can eat, drink and enjoy live music. And at night - to join a fun party. The staff can arrange tours to lake Baikal, Hiking, dog sledding, boat trips on lake Baikal, as well as tours on Quad bikes.
WE CARE ABOUT THE MOST IMPORTANT THINGS FOR OUR GUESTS
Rooms and price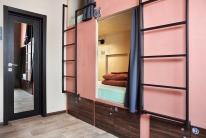 Area: sq.m.
Number of people:
Room for female. The beautiful half of humanity is different from the male, a completely different attitude to cleanliness and comfort. ...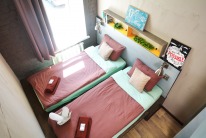 Area: sq.m.
Number of people: 2
A cozy room for those who travel alone, in a couple or in a company of three people. The room is ...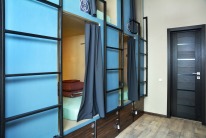 Area: sq.m.
Number of people: 0
The capsule bed is a private space in a common room - made of environmentally friendly materials, ideal for accommodation of ...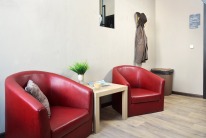 Area: sq.m.
Number of people: 4
Quadruple room is a classic one – includes two bunk beds. It's perfect for group of friends or family. Every sleeping ...